Companies now choose to locate headquarters where traffic is light, school systems are strong, the climate is comfortable and legislation is supportive of business. Greater Richmond boasts a unique blend of business-friendly regulations, an affordable, high-quality lifestyle for workers and first-class executive amenities, making it an ideal headquarters location.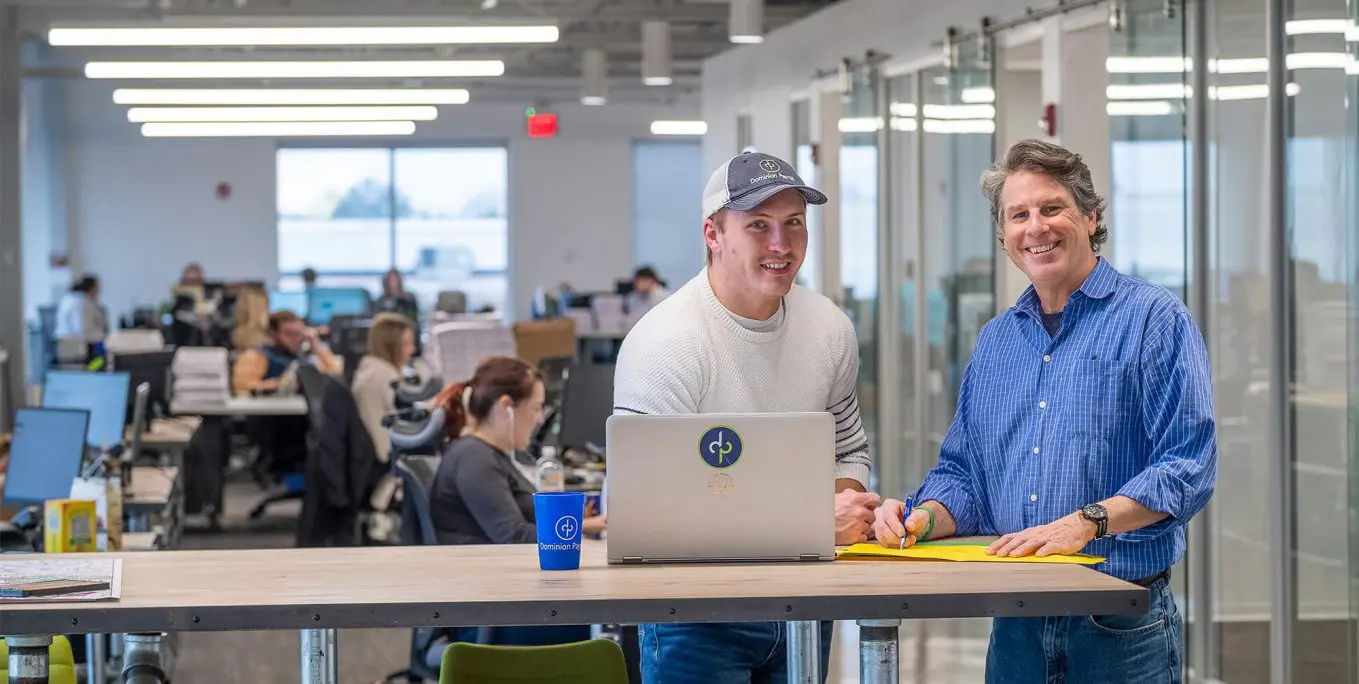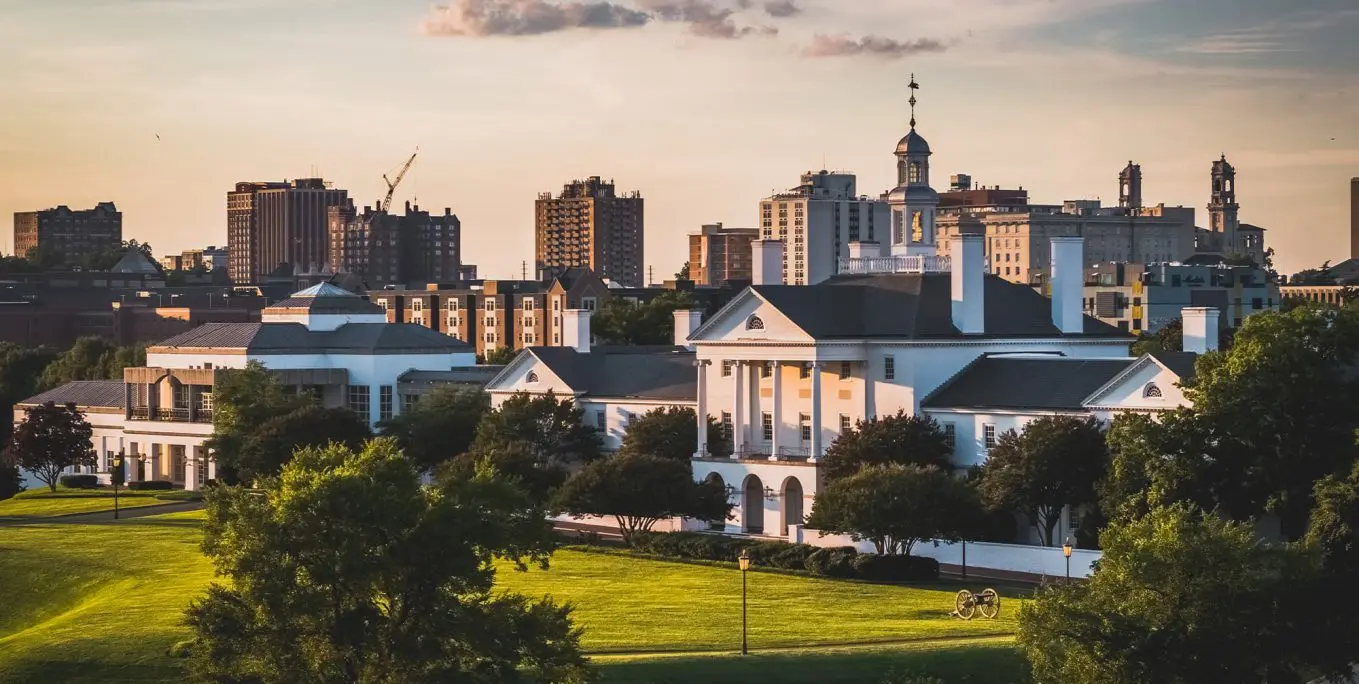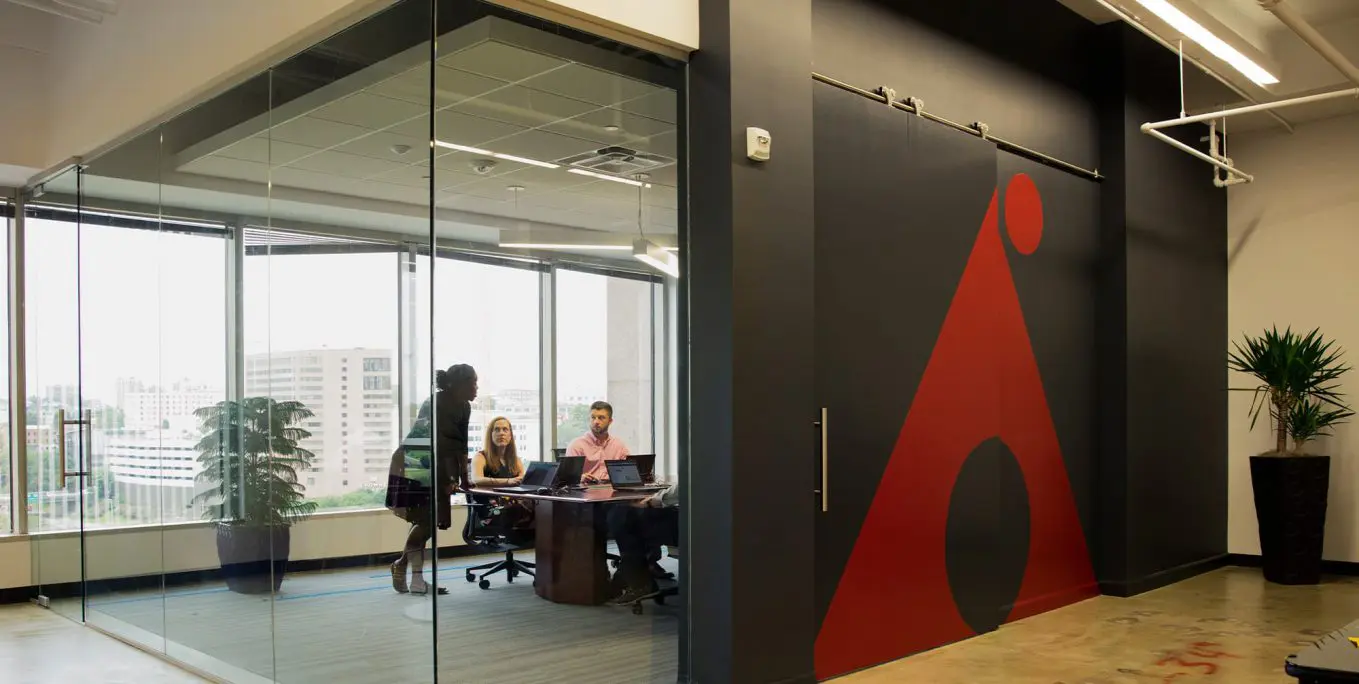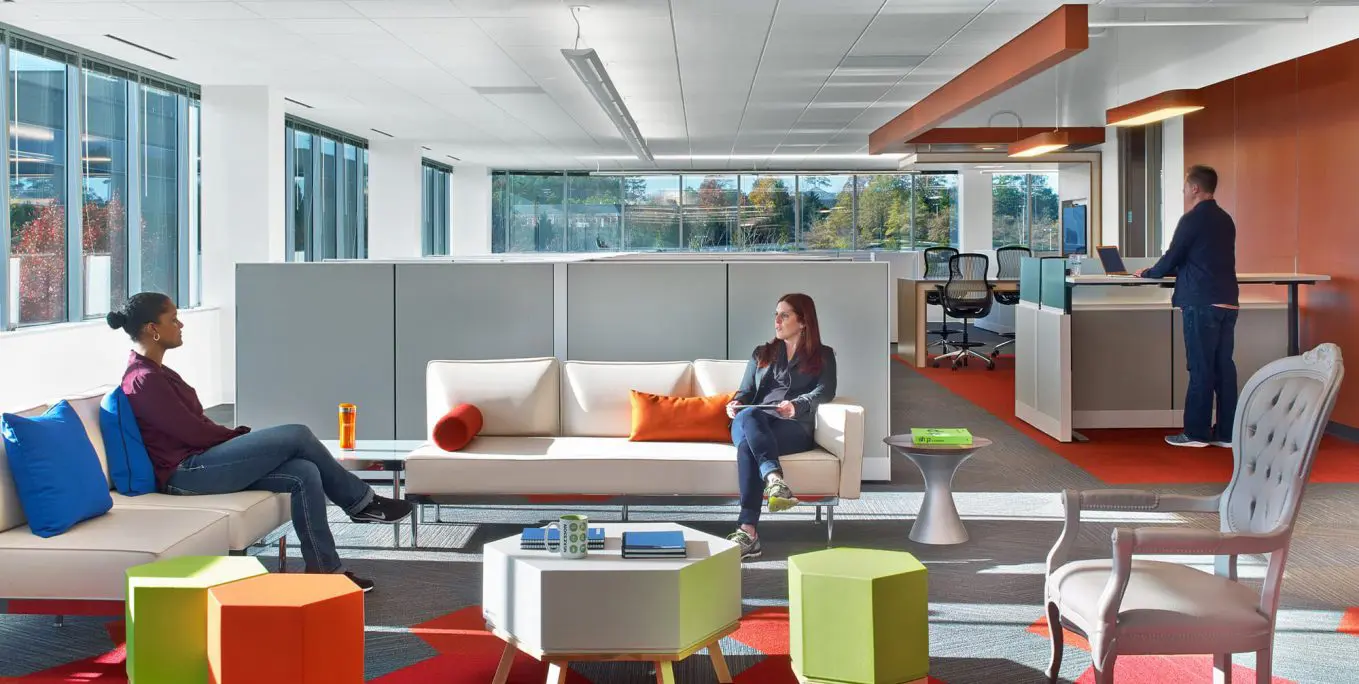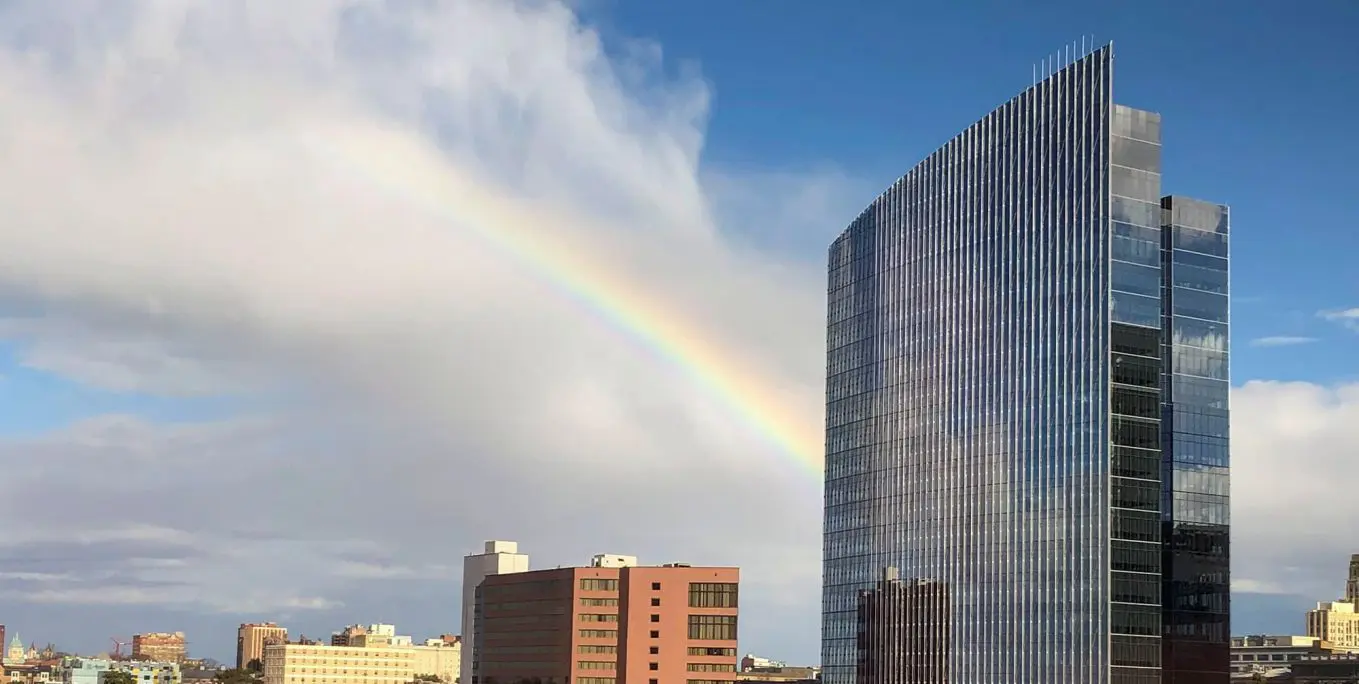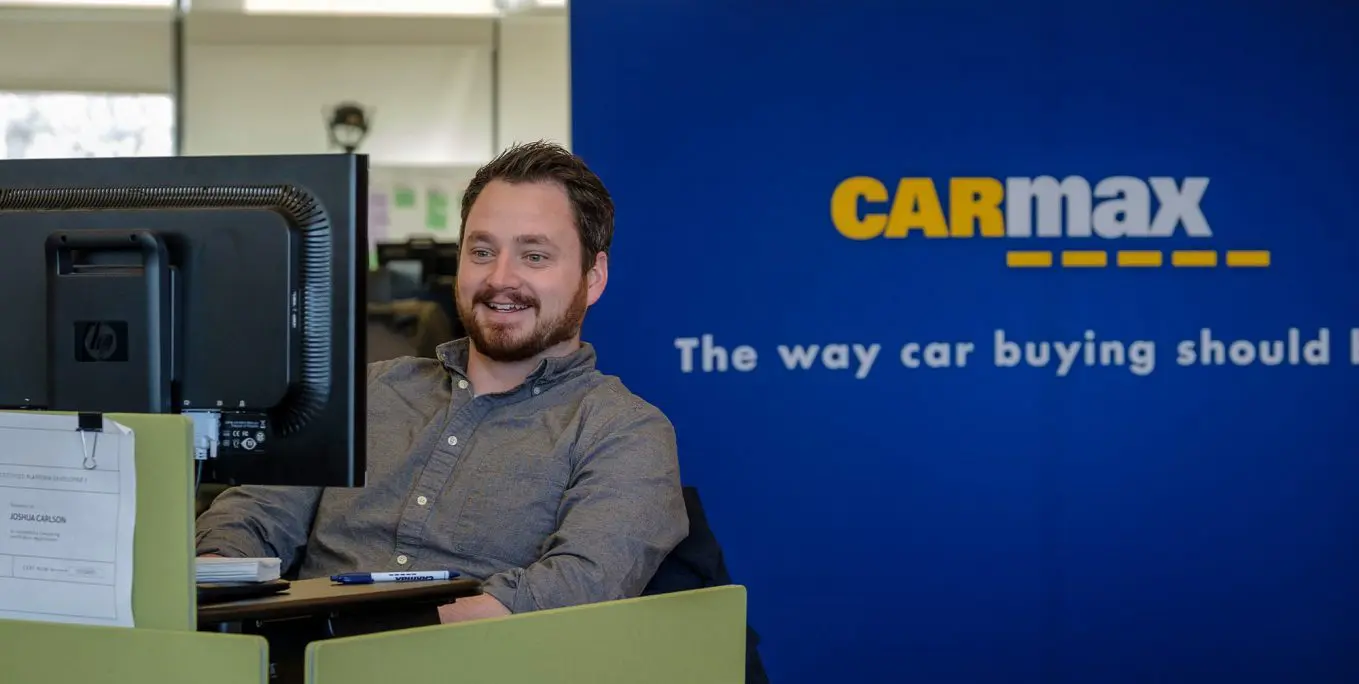 University of Richmond's Jepson School of Leadership Studies is the nation's first undergraduate school of leadership studies.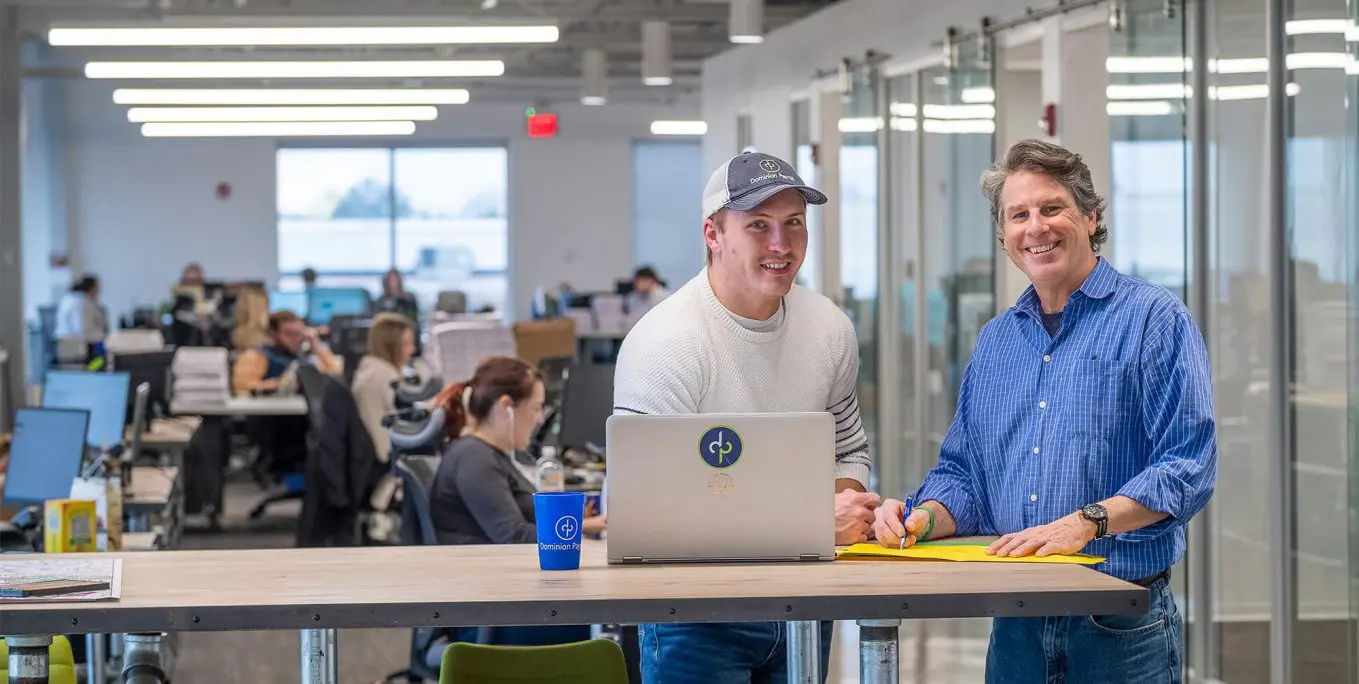 1.7 million higher education students learn within 150 miles of Greater Richmond.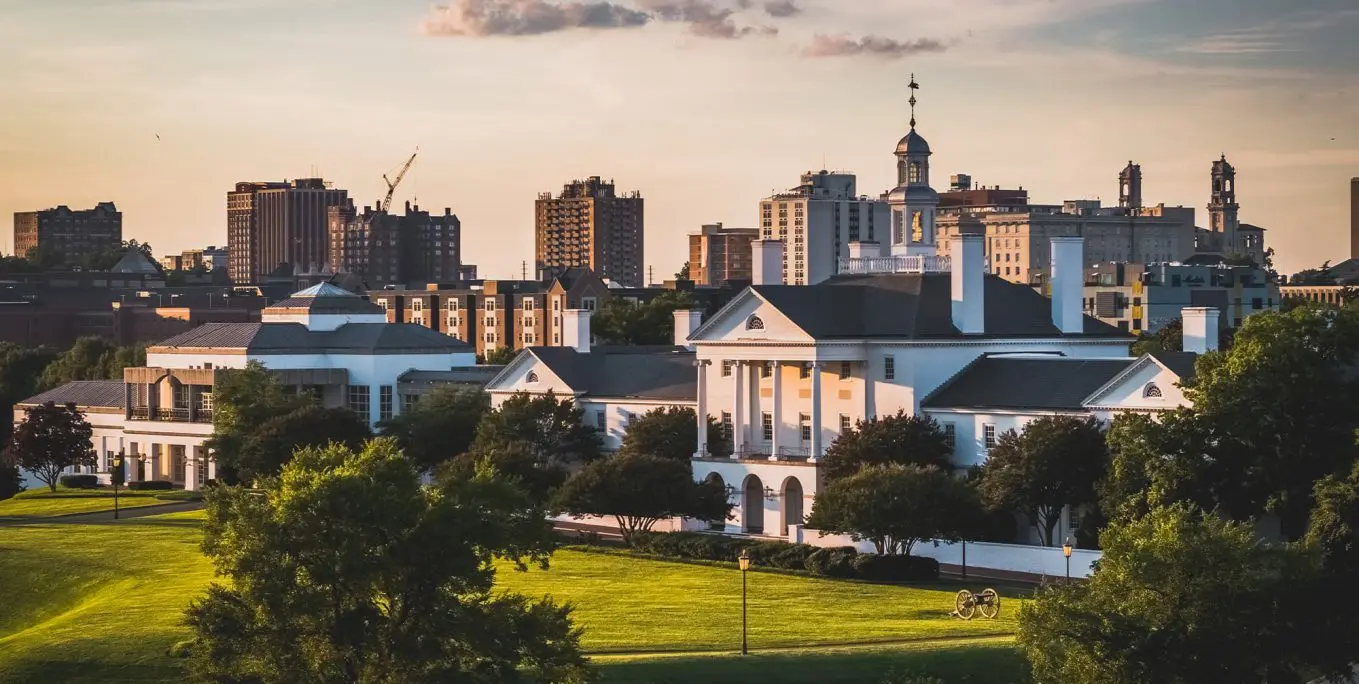 25.6-minute average daily commute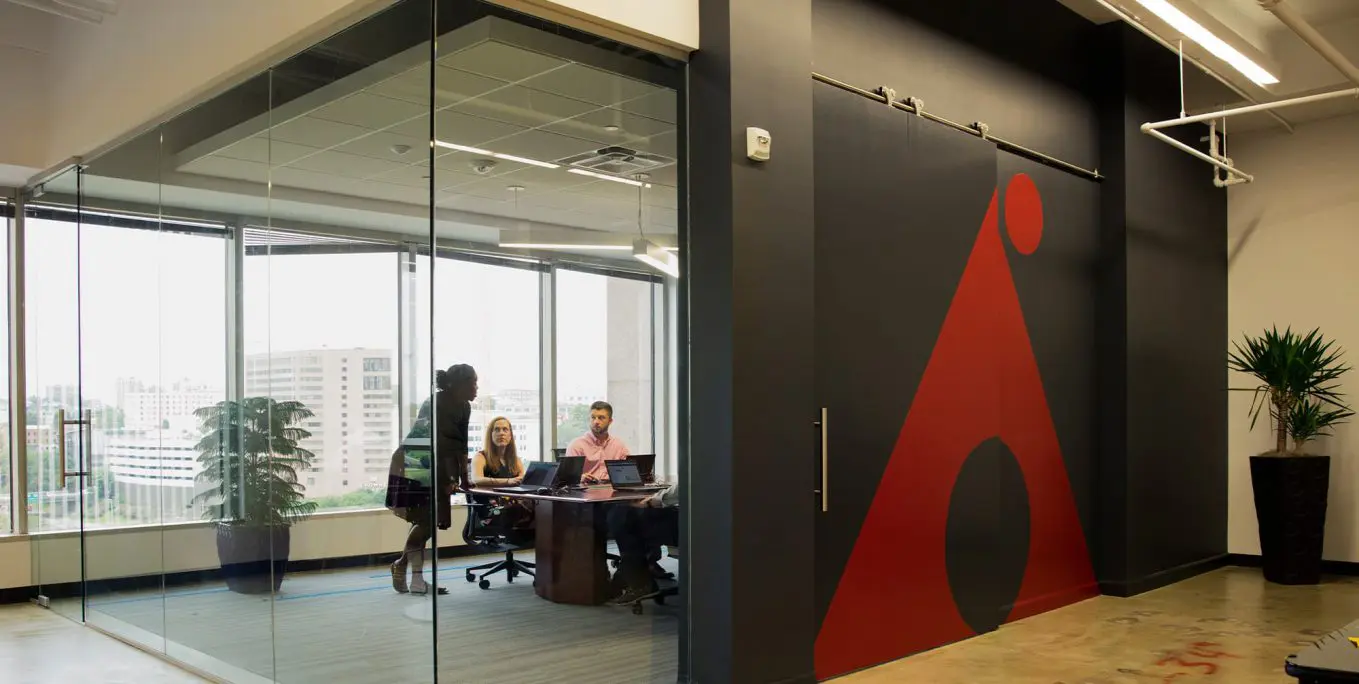 VCU's da Vinci Center for Innovation collaborates between VCU's Schools of Art, Business and Engineering to provide an interdisciplinary learning experience.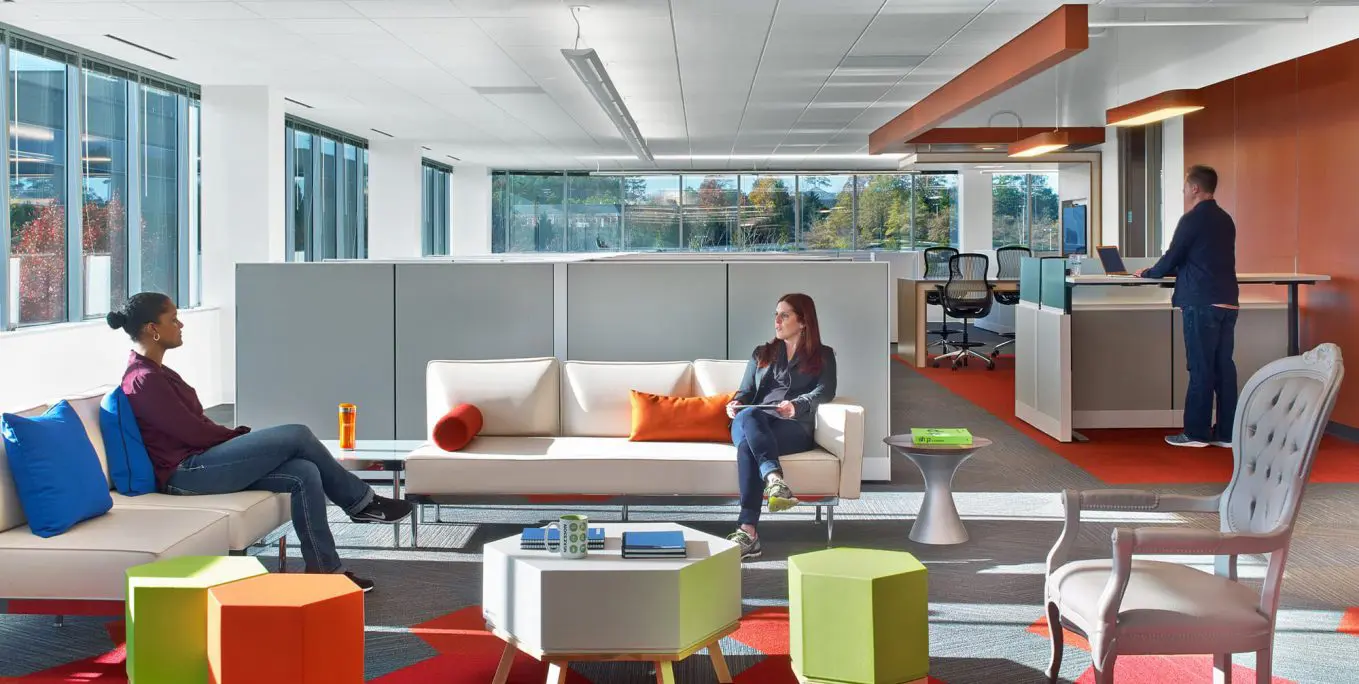 Affordable cost of living is ~3 points lower than the national average.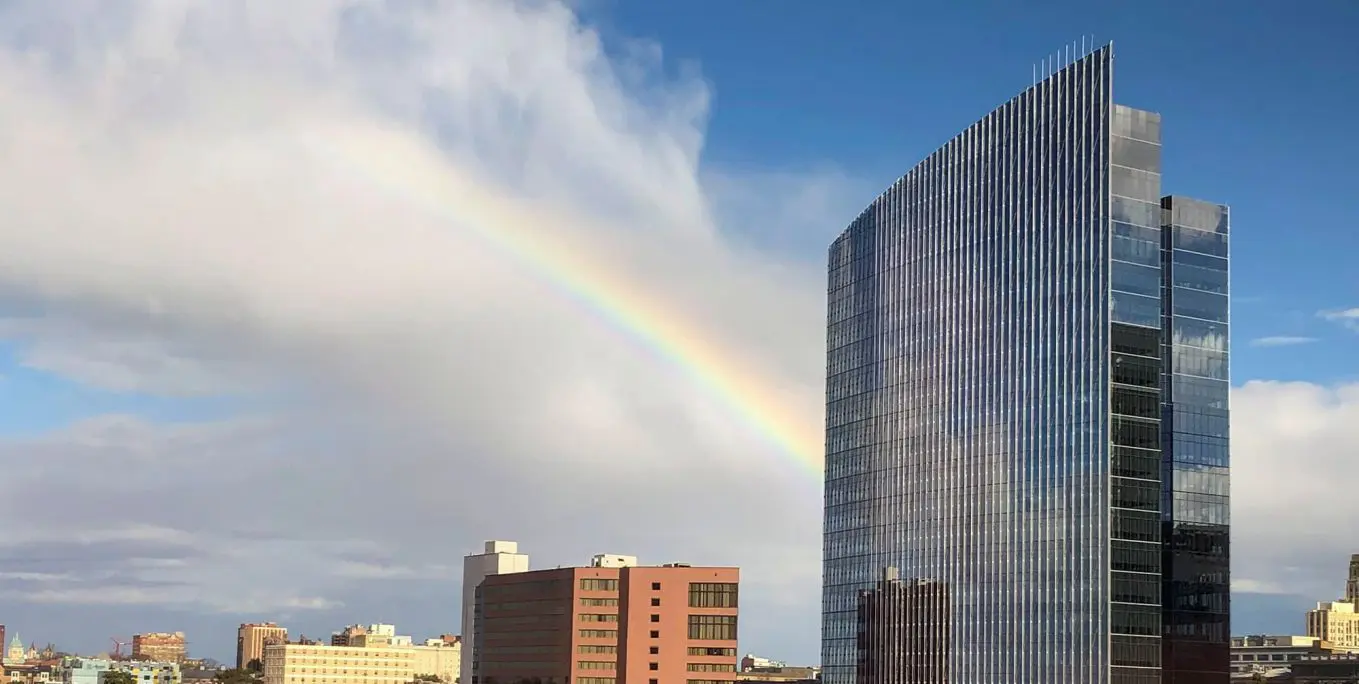 The region is home to 8 Fortune 500 plus 3 Fortune 1000 headquartered companies — one of the largest concentrations of a mid-sized city.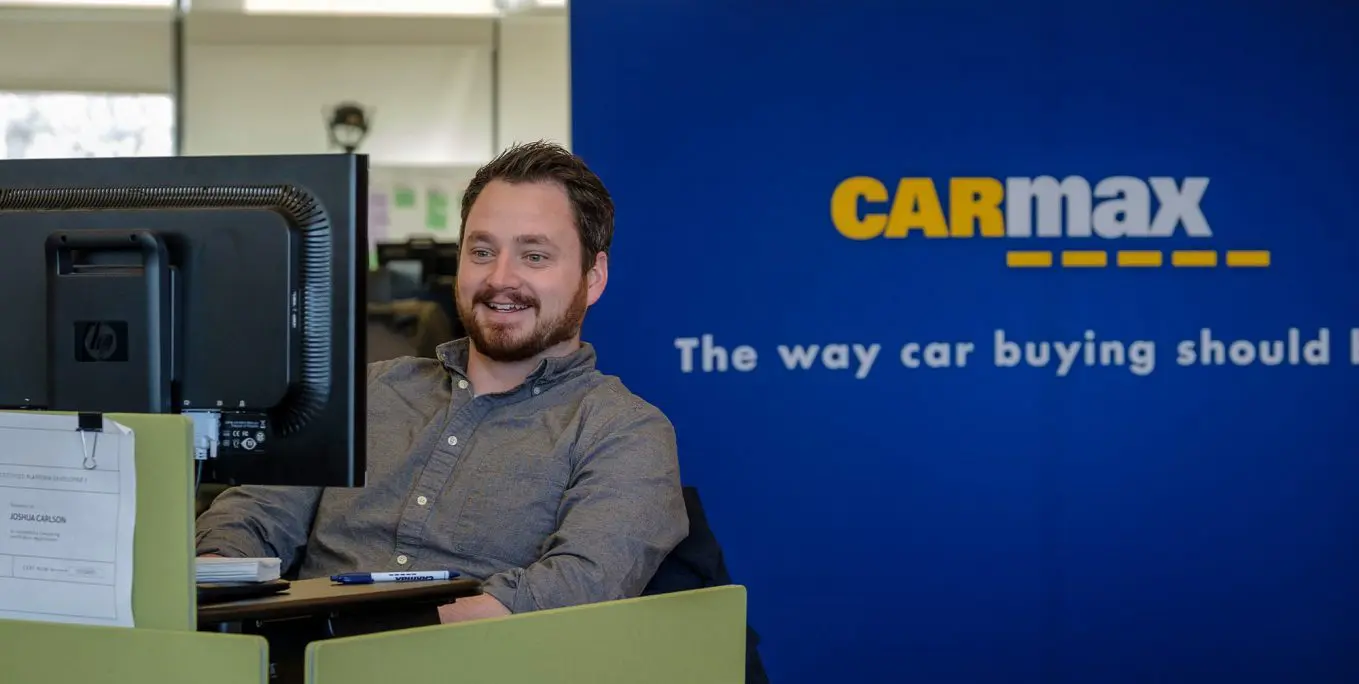 Representative Companies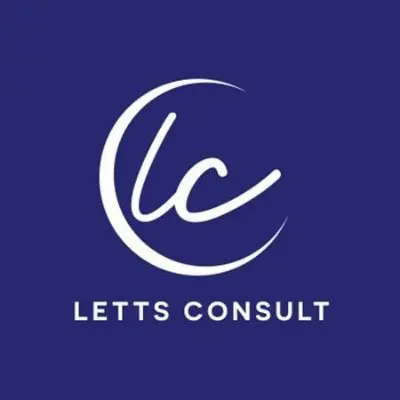 Richmond is a growing community with access to a deep pool of diverse, highly-skilled workers, a vibrant culture of innovation and a wonderful quality of life for our existing and future employees. Andy FloranceCoStar Founder & CEO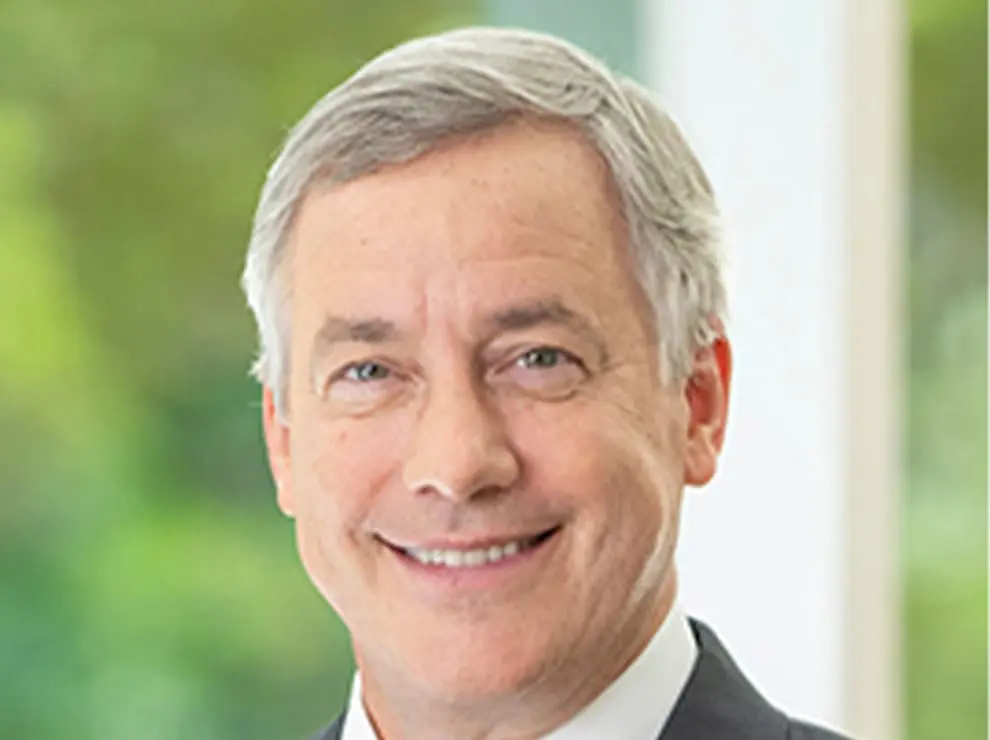 8
Fortune 500 HQs + 3 Fortune 1000 HQs
#1
Best State for Business (CNBC, 2019-2021)
#1
concentration of Business + Finance jobs east of the Mississippi
Local Resources + Support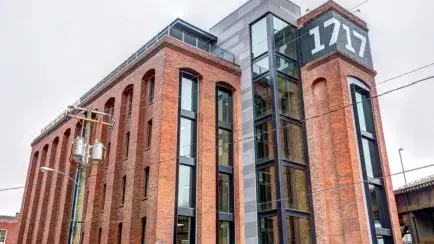 1717 Innovation Center
The 1717 Innovation Center is a collaborative workspace for multi-disciplinary experts, community organizations and entrepreneurs to share ideas, learn from each other and discover new ways to achieve their individual and collective missions.
Download the Guide:
Available as a pdf, this helpful two-page flyer provides a brief summary and assets of the Corporate Services industry in Greater Richmond, Va.
Download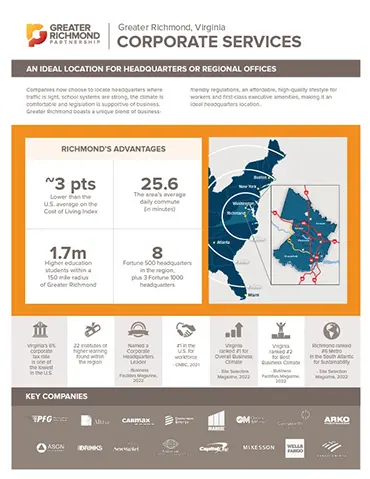 Contact Us
Learn how we help assist companies with cost comparisons, real estate and workforce needs.