Blog | 2 min read
Richmond Region's cybersecurity strength recognized
April 23, 2018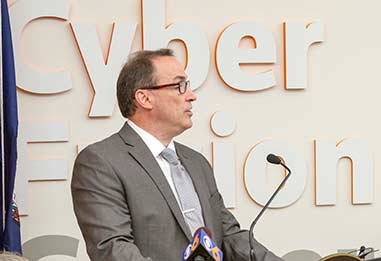 Greater Richmond, Va., was recently highlighted in Business Facilities' "Cybersecurity Takes Center Stage" article featuring the business case for IT company expansions. This article comes on the heels of the magazine naming Virginia one of the states with the highest growth potential for cybersecurity.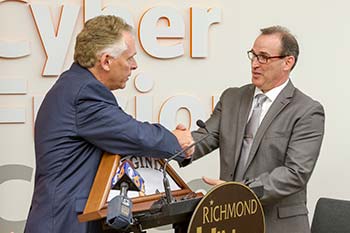 With 70% of the world's Internet traffic passing through Virginia, it's an obvious choice for firms to start their location search in Greater Richmond. The region is the capital of Virginia's second-highest concentration of technology workers in the U.S. (Cyberstates, 2016).
The Commonwealth is ranked the 7th most innovative state by Forbes and more than 180,000 Virginians in the private sector currently work in IT. Soon joining them in the workforce are more than 28,000 students enrolled in IT programs, including local colleges University of Richmond and Virginia Commonwealth University, as well as colleges throughout the state like University of Virginia and Virginia Tech. Computer science graduation rates are increasing more than two times faster in Virginia than the U.S. average.
Comprised of the City of Richmond and counties of Chesterfield, Hanover and Henrico, the region's cybersecurity community is anchored by GE in Henrico and Thomson Reuters in the City.
"Establishing a presence in Richmond provides us excellent access to talent and cyber-related resources from the nearby academic, research and military communities," said Tim McKnight, Chief Information Security Officer of Thomson Reuters.
GE cited the ability to attract talent as a major selling point of locating in Virginia.
"We wanted to make sure we located in a place where we would never have concerns about our ability to attract the best talent," said Larry Biagini, GE's vice president for IT security and compliance. "So, Virginia was a relatively easy choice."